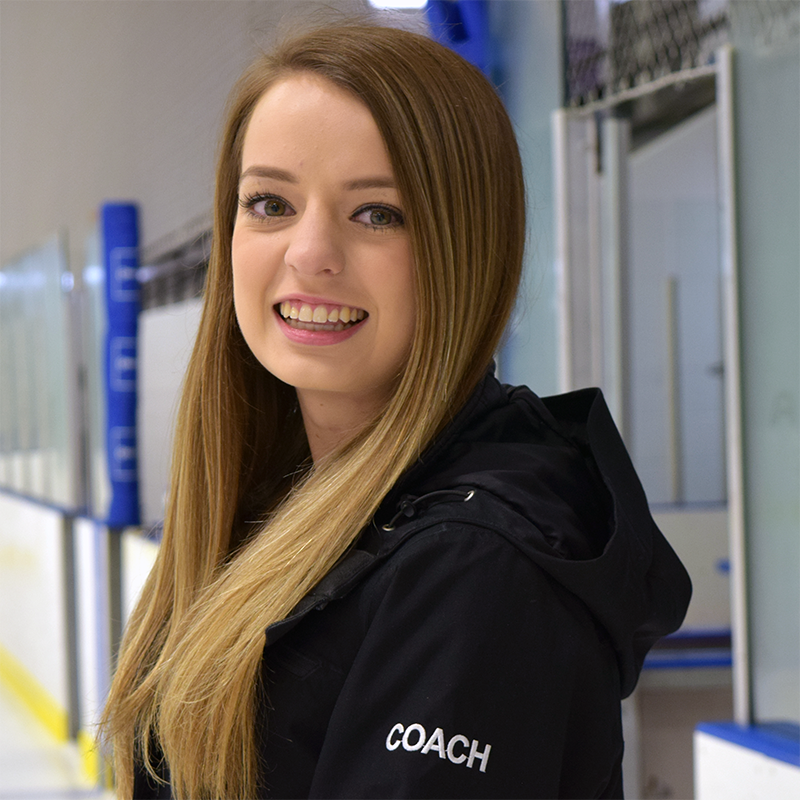 Amanda Dutton
CanSkate Coordinator / Regional Trained / BA Psych.
Coach Amanda started skating at the age of 6 at Gateway and competed in figure skating with us for over 10 years! She has now been coaching with us for 5 years in CanSkate and private figure skating lessons. With a degree in BA Psychology, she is now completing an after-degree in Education.
Learn-To-Skate/Recreational Coaches
Gateway Figure Skating Club has a professional team of coaches who work together to develop your child's success in our Learn-To-Skate program. All coaches are trained under the National Coaches Certification Program (NCCP) and abide by Skate Canada's Coaches' Code of Ethics.
The Gateway coaching team asks that all skaters and parents adhere to the Gateway FSC Guidelines and Parent Code of Conduct.
Nicole Houle
Nathan Chung
Emily Vreudge
Alysha Gill
Christine Lirette
Michelle Hong
Julia Chua
Sami Lowe
Hannah Wildgoose
Marjorie Lepine
Amber Dutton
Anson Chung
Arianna Trieu
Sydney Baynton